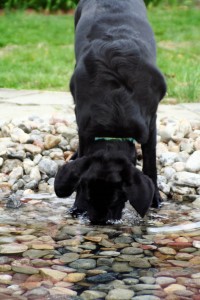 One by one he's determined to remove every last rock from his personal wading pool (a.k.a. our little backyard pond). There's no interest in the dry rocks on the shore; he prefers instead to snorkel for the choicest rock.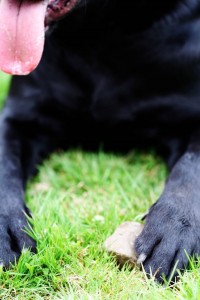 He runs around with it in his mouth like a prize, tail high in the air, before settling down for a good chew. (Yes, he eats rocks.)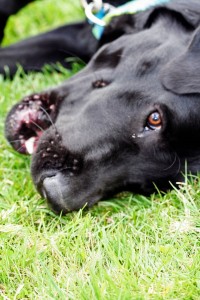 He might even roll on his back some with it. Thank heavens he hasn't discovered the joy of burying stuff yet! As it is, the DH's patience is running thin.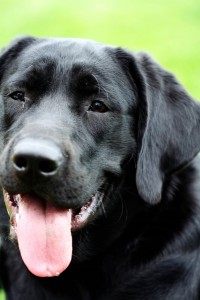 Makes Luka pretty happy, though. I think he's pleased to amuse and entertain us. (Well… me anyway.)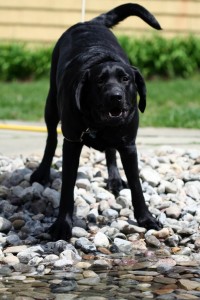 This is the fresh face I get should I be silly enough to reprimand him between fits of laughter. Have I mentioned lately how nutty this dog is?