Much of the general beach-going public seems determined to believe that Piping Plovers don't really exist. Many act as if they're just an imaginary endangered bird the rest of us have made up to inconvenience dog-walkers or otherwise prevent folks from fully enjoying a day at the beach.
But, I have photographic proof of their existence!
😉
The past couple weeks have been Piping Plover boot camp here. Like the mailman, neither fog nor rain nor blazing sun nor gust of wind stays this courier from the swift completion of her appointed rounds! (The weather has been pretty crappy.) I'm out there on the beach daily trying to piece together tracks and sightings of individual birds to predict where they might nest. There's been a fair amount of false starts and leads, and a steep learning curve for me, but we've got 3 pairs with nests!
I can empathize with the public's general cluelessness about these birds. They're really hard to see… even for those of us who are looking for them. They're designed to be invisible. Just imagine trying to find a tiny bird the color of wet sand on a beach strewn with shell shards. It's not easy! If nothing else, it gives you a real respect for the power of camouflage. But as a result, the public is left looking at yards and yards of "empty" roped-off beach that they're not allowed to use and wondering what all the fuss is about.
I spent my afternoon "off" the other day visiting with the plovers out at Sandy Hook. The National Park Service monitors the birds there; I just plopped myself down on the beach with my camera, well outside of the roped-off areas, in order to get a general beach-going public sort of view of them. Just to try and see them the way the rest of the world does (or doesn't!) PIPLs are very agreeable little birds… if you just sit quietly and still enough, they'll happily share the beach with you. Every little drama of their lives is playing itself out around us on the beaches…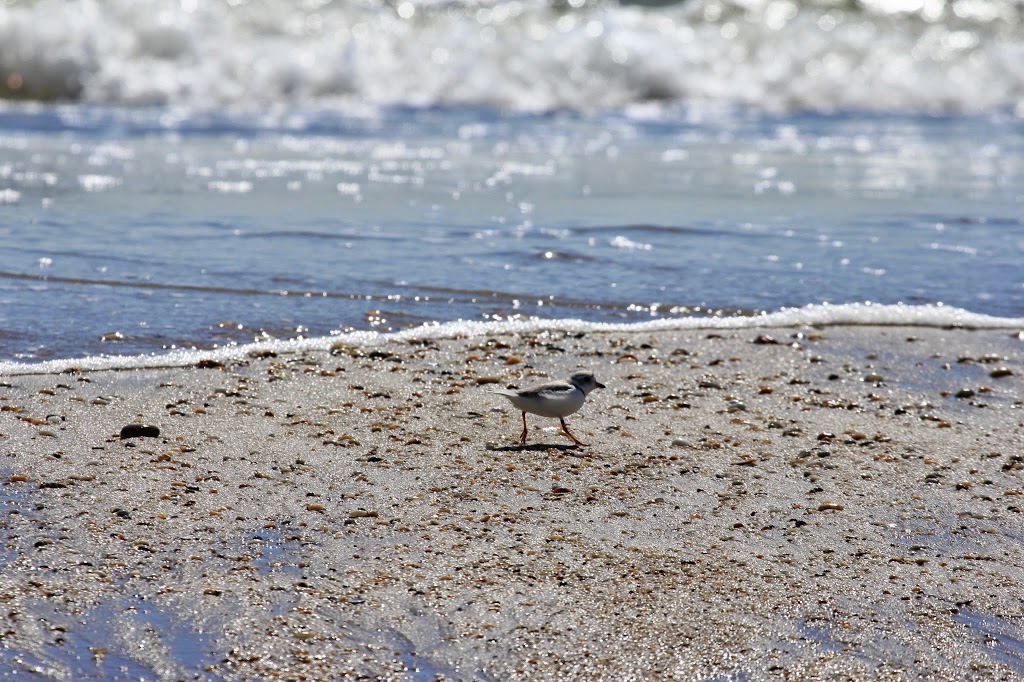 I like to feed on the sparkly parts of the beach.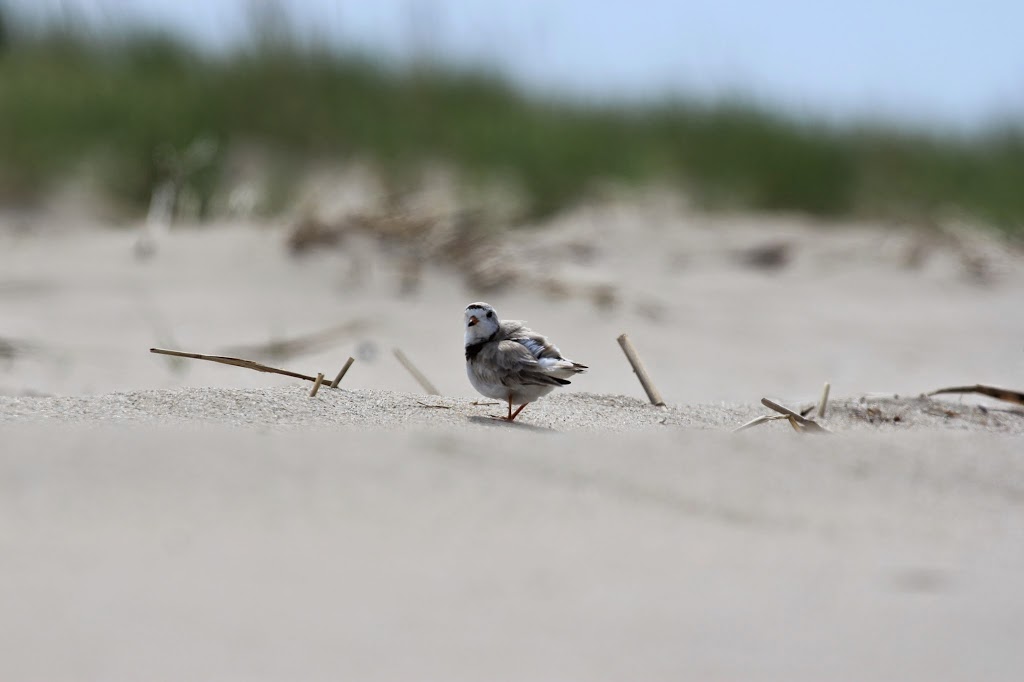 The dunes hide me well; they're a good place to rest.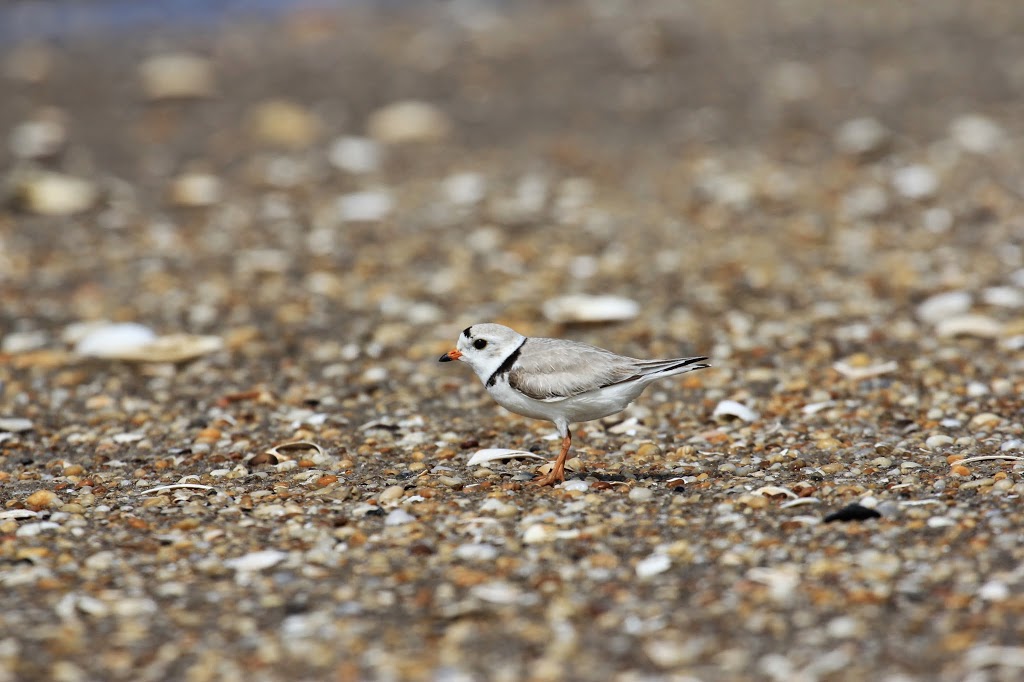 Pebbly and shelly places make me disappear even more.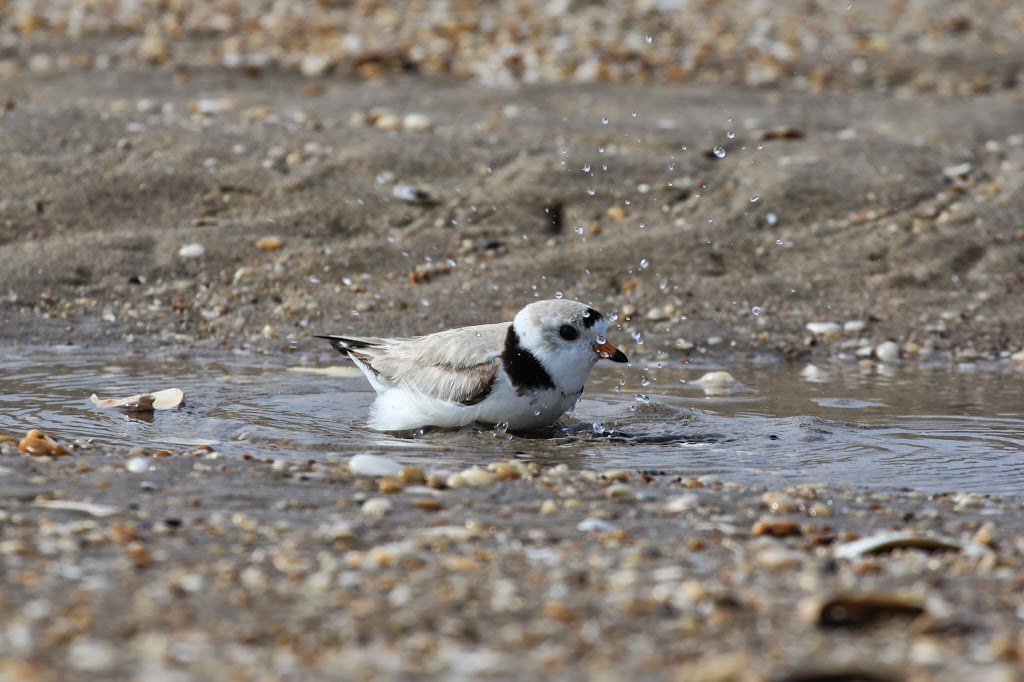 If I position myself just so, I can have a private bath right at your feet!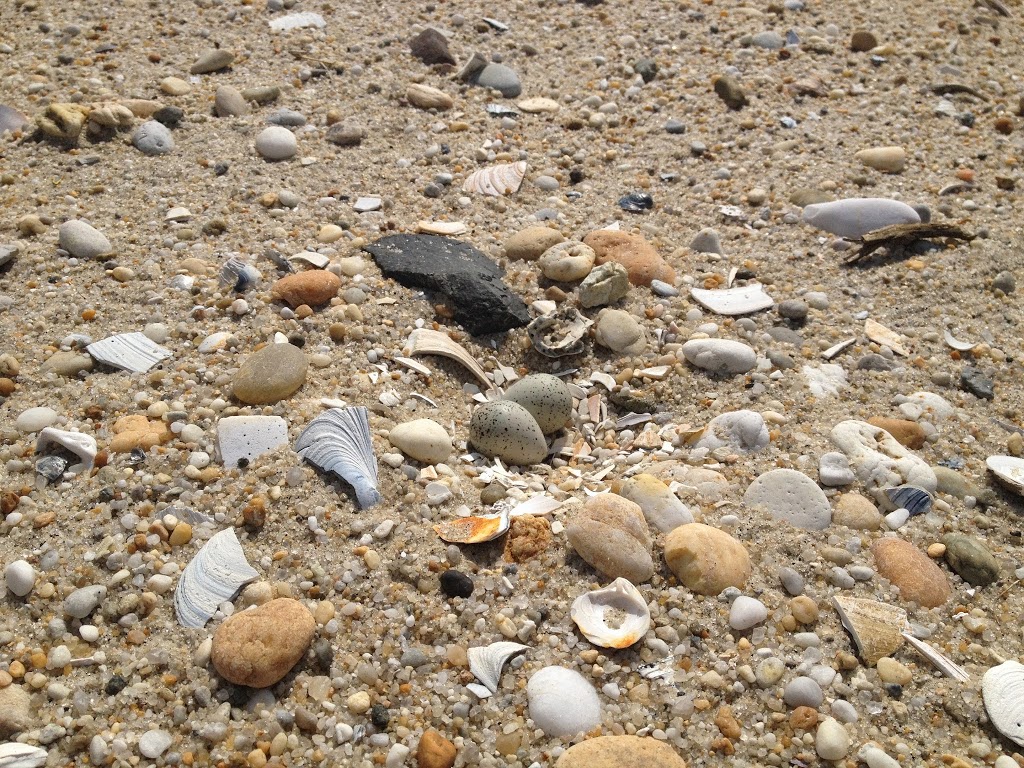 My eggs: a masterwork of disguise.
Please share the beach.
Please encourage others to do so.
Please help others to see and respect even the hard-to-see wonders of this world.
These birds live here, too. They're our neighbors. They need our help.