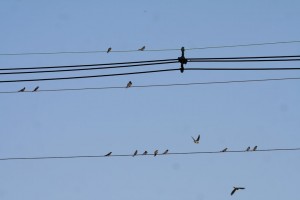 Swallow song
Swallows are starting to gang up on the wires here in the mornings… I love to listen to their conversations while I wake up with coffee.
I haven't heard a Katydid yet, but I can feel the natural world turning towards Fall.
What about you in your part of the world? Can you see Fall despite the summer heat?
Tell me how you know it's coming…