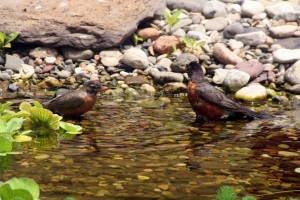 All the neighborhood birds, especially the robins, love the shallow end of our pond.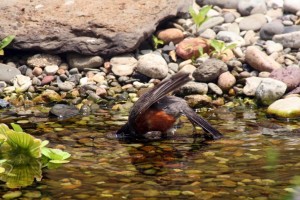 Have you noticed that one bathing bird seems to draw others? I focused on the robins, but there were a few house sparrows and a mourning dove waiting their turn on the sidelines.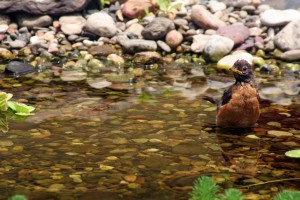 Raccoons or wading birds could have a feast with the *walk-in* design of our pond, but the fish have plenty of hiding places and like to tickle the bird's toes in the shallows while they bathe.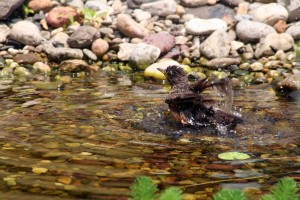 My husband says we have the biggest and nicest birdbath in the neighborhood. I think the robins would agree.