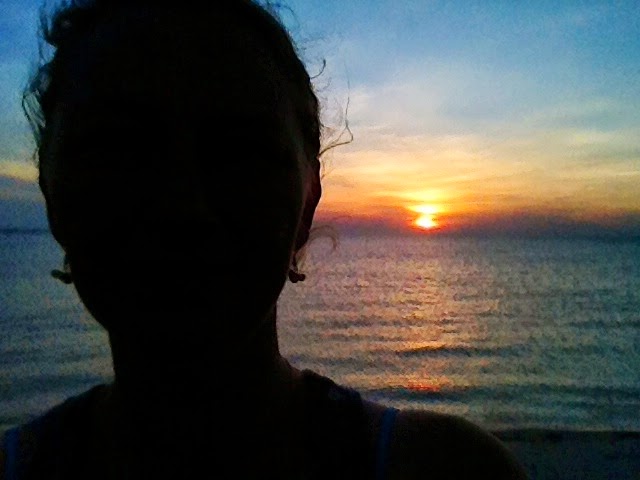 Today's sunset at the north end of the Chesapeake Bay Bridge Tunnel
So I guess I finally have enough of my ducks in a row to tell you all about my plans for this summer…
I'm going home to NJ!
The perfect summer job landed in my lap… I'll be working for NJ Fish and Wildlife to monitor and protect beach-nesting birds.
Piping Plovers!
Least Terns!
American Oystercatchers!
Please don't anyone pinch me… I don't want to wake up if this is a dream!
: )
I set out early this morning with my bunny and my African violets and after 12+ hours in the car, we're all feeling pretty bedraggled. I took the shortcut across the Chesapeake Bay Bridge Tunnel to spend the night on the Delmarva Peninsula and will meet the ferry to Cape May in the morning. It's beautiful here (and there's still "sweet tea" available!) and I was treated to Brown Pelicans and frolicking dolphins this evening when I stopped at the scenic overlook on the bridge to stretch my legs. Plus, I can smell the sea again… But it's cold! I started the day with the AC running in the car and ended it with the heat blasting.
Some Piping Plovers and American Oystercatchers are already on eggs… I'm hoping to arrive on the beach with the Least Terns. I'm so excited! I can't wait to get started and share this adventure with you…