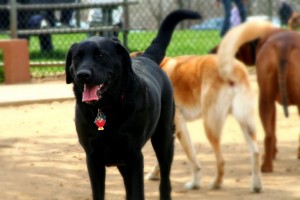 Luka was all smiles at the dog park this afternoon. Most every time we go, there's a new pack of dogs to play with…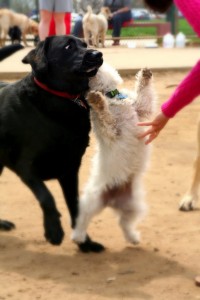 Today there were lots of smallish dogs, including at least half a dozen look-alike black pugs, one of which tried to take Luka's nose off. This little yorkie (?) was a sweetheart though.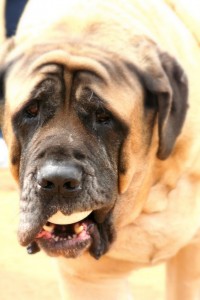 There were a couple really big dogs, which are my favorites, though I'd hate to have to feed them. Look at this monster with the sweetest of faces!
Luka took to this dobie today and followed her everywhere… mainly because he really wanted that rope toy she's teasing him with.
Is there a dog park in your neighborhood? Can you mention it within earshot of your dog without having to take them for a visit?