My friend Michelle sent these along and I just couldn't resist sharing. Things to do when a co-worker is on vacation: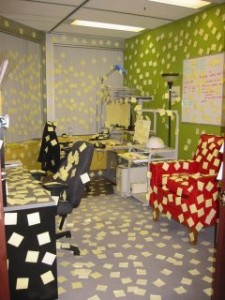 Kathy V. – would you write me up if I did this to your office?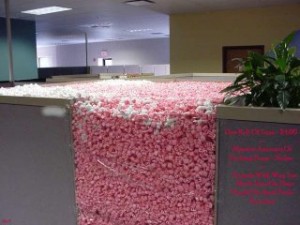 Hmm… thinking of a victim.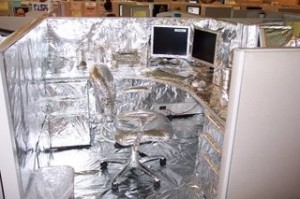 Linda: Look at all those reflective surfaces!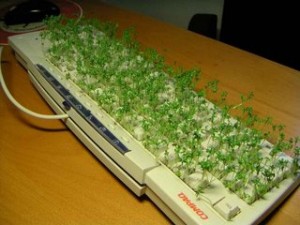 Deb: Your office could use a little more greenery. Just need to figure out how to do it!