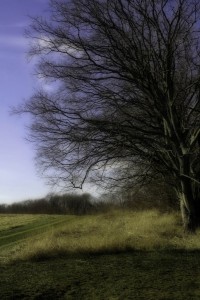 Well, the cat's out the bag and I can finally share the good news – I got that promotion at work that I'd put in for a while back! There'll be a nice little raise and some new scenery. I'll be working in a different title and with greater and more varied responsibilities. But first, I have to go through a 90-day training period and pass a few tests (this is civil service, after all).
One downside to the training period is that I can't take a minute off from work for the next three months. Instead I'm taking an early summer vacation that starts tomorrow! I'm thrilled, mostly because the weather is supposed to be nice and I never ever take a week off at this time of year. Usually I like to take a day here and there during the summer, and if needed for vet appointments and such, and then take near to my whole number of vacation days at the end of the year when it's a matter of *use them or lose them*. So this will be a treat!
I'll go back after Memorial Day for 3 days to finish up with pending cases and pack up my things. I won't have a desk for a while, so I'm not sure what I'll do with all the stuff I've managed to accumulate in my cubicle over the last few years.
I'm excited with the new position, but a bit nervous because I imagine it will be very different from what I do now. I've been working as a caseworker for the NJ Medicaid program for more than 10 years; now I'll be working as a social worker. To begin with, I'll be assigned to a unit that is responsible for the placement of homeless families; later there will be the chance to work with the elderly or the disabled or to become involved with any number of social service programs. There'll be more client contact than I have now and more interaction with the Latino community because of my Spanish-speaking abilities. I'm particularly excited about that because I really enjoy the face-to-face time; my job now is too much about filling out forms and getting paperwork off my desk as fast as possible. There will be challenges, I'm sure, but I look forward to the opportunity to grow some.
Anyway, I have a whole week of unsupervised time ahead of me and I can't decide what to do first! That's a wonderful feeling, too.