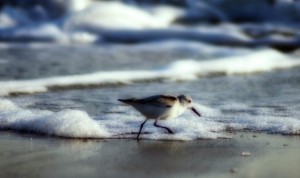 "We are formed and molded by our thoughts.
Those whose minds are shaped by selfless thoughts give joy when they speak or act.
Joy follows them like a shadow that never leaves them." — Buddha

Dear Mary sent an award my way, as did Trixie a while back, and I'm just now getting around to saying thanks here. Thanks girls! Just goes to show you how behind I am that I'm only now acknowledging nice things said about my blog.
Trixie said this: Laura at Somewhere in New Jersey — This is one of the most polished blogs. Her writing is always thoughtful and considered.
Mary had this to say (and which I think is probably closer to the truth!): Laura at Somewhere in NJ — You can feel her softness and charm in her writing. Now and then, she rants and curses a little bit and we all love it.
A few of my closest blog buddies have said the same and I find it a little curious. Just ask someone who lives with me or has to work with me – that ranting and cursing happens a little too frequently. I recover pretty quickly, though.
😉

Back to the ranting in a minute. First I want to mention a new blog that's been making my day lately. It's a collaborative photo blog called Shutter Sisters – lots of creativity and inspiration there for the photography buffs among us. Check it out! I'll post a few other favorite *make my day* blogs in the next couple days.
Today's rant: Phones. What else? I'd been away from the office since last Thursday and had 11 messages waiting this morning. No big deal. Wrote them down and planned on returning the calls late this afternoon. In an effort to maintain my (semblance) of sanity I try to get actual work done during… oh say, 6 hours of the day. Talking on the phone doesn't count as actual *work* as far as I'm concerned because none of the piles on my desk get any smaller that way.
I also tend to screen my calls when I'm there at my desk and won't answer the phone unless it's either a call I'm expecting and know to be an urgent issue or the person is a pain in the ass and calls the secretary to put the call through to me. Otherwise I let the calls go to voicemail with the idea that I'll return them in the afternoon when I'm brain-dead anyway and can't get any other more useful work done.
So… today between 9 am and 2 pm I had an additional 14 messages to return. The kicker is that 11 of those were from the same frickin' person! She called me over and over and over and left the same ridiculous long-winded message 11 times! In a row! And guess what? When I called her back – she wasn't home. No answering machine either… lucky for her …cause you know how I'd have spent the last couple hours of my work day.
😉