The frustrated wildflower photographer (me) roamed around the garden this weekend looking for flowers. There was nothing new in the woods, so I settled for what I could find in the less well-kept corners of the yard. You might think of these as weeds, but it's really a matter of perspective…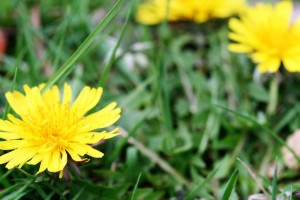 The bunnies were treated to their first dandy-lion adorned salads of the season!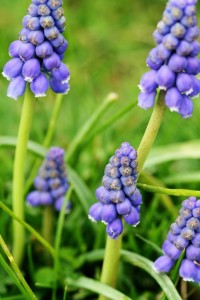 A bunch or two of grape hyacinths pop up in random parts of the lawn every spring and remind me of my mother who had them planted in a little bed with lily-of-the-valley.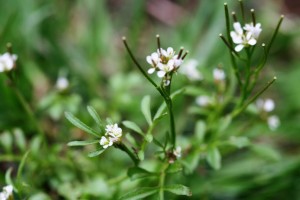 I'm not really certain what this is, but think it may be bittercress? It's blooming everywhere and must taste nice to someone.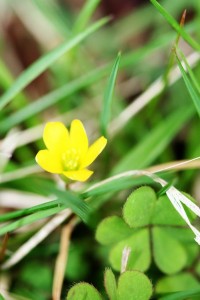 The tiniest of yellow flowers, no bigger than the nail on my pinky finger, oxalis maybe, and nectar for a very tiny critter.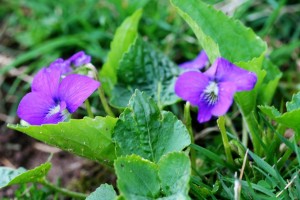 Purple violets, well before May Day, something else the bunnies like on their salads.
A couple years ago when my work schedule was flexible, I completed the classes and required volunteer hours to become a Master Gardener. If I remember correctly, I had to take 3 months of classes and *give back* 60 hours of volunteer work that first year. An awful lot of class time was spent learning things that I found pretty distasteful; mainly what sorts of herbicides would work to control broadleaf weeds like these in a manicured lawn. I've spent an even greater amount of hours pulling these weeds, and the summer weeds, and the fall weeds, and the winter weeds in the county parks where I do the majority of my volunteer hours these days.
The weeds always win. There's always more of them. Why not find a way to enjoy them?