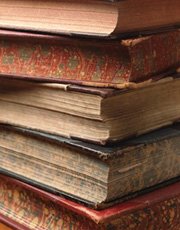 I wish that I could report better than minor progress at #4 and 5 on this list, but the fact is that I'm just manipulating my own silly rules.
So while I don't recall buying any new books lately, there were a couple Christmas gifts.
And I've been making liberal use of the local library.
Gone are the days when I could immerse myself in one book at a time. I'm not sure why, but I can't seem to find the time to concentrate fully enough. So I've been reading light or hopscotching from book to book, mixing up plots and characters. Adds to the fun, maybe.
In the last couple days I finished:
Letters to Sam: A Grandfather's Lessons on Love, Loss, and the Gifts of Life by Daniel Gottlieb
Gift of the Sea by Anne Morrow Lindbergh
Living on the Edge of the World: NJ Writers Take on the Garden State
I'm partway through these:
Twelve Moons of the Year by Hal Borland
A Book of Days by Hal Borland
Seasons by Hal Borland
The Gate House by Nelson DeMille
Stiff by Mary Roach
The Last Lecture by Randy Pausch
Duma Key by Stephen King
Plant Seed, Pull Weed: Nurturing the Garden of Your Life by Geri Larkin
Doodles and Daydreams: Your Passport for Becoming an Escape Artist by Bill Zimmerman – a Christmas gift to myself!
The Essential Rumi translated by Coleman Barks – another Christmas gift to me!
The Poetry Home Repair Manual by Ted Kooser – I've been reading this one since early June, I think, trying to make the fun last.
I won't mention the books that remain untouched on the *to be read* pile. But it is getting smaller – honest!
So… what have you read lately that's any good? Want to add to one of my lists?
😉