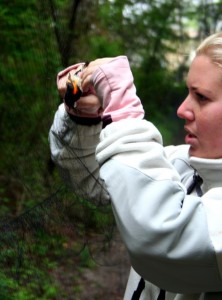 Juliet's snared you, little one, perhaps startled you into our nets…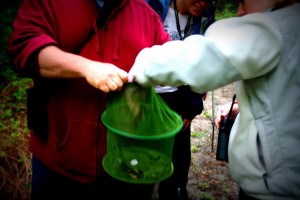 interrupted your song or nest-building to carry you away for a moment…
our temporary prisoner, an object of study.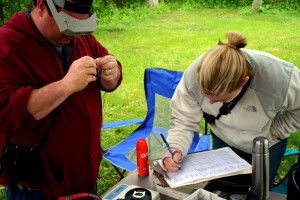 Tom wants only to fit you with a tiny numbered bracelet…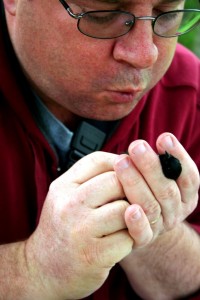 and to blow gentle kisses among the feathers of your breast…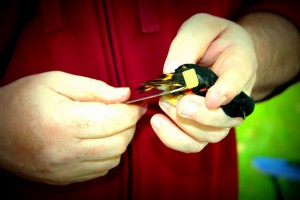 to measure the distance of your wings and the length of longing in your journey…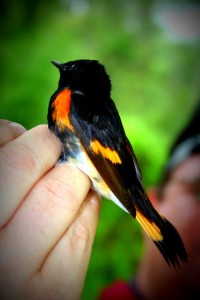 to hold you up for a portrait; your bright eye looking to the sky for escape…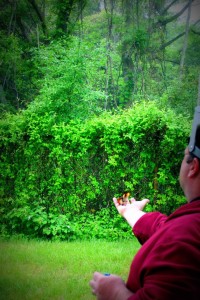 to release you, your bit of fire no longer contained; his open palm and our thanks for this moment in your life.

Sandy Hook Bird Observatory
and CUNY-CSI are partnering in a banding study of spring/fall migrants, as well as breeding birds, at Sandy Hook. They put out a call for volunteers to help with recording data and running birds from the nets to the banders. Between schedules and poor weather, today was the first chance I had to help out and so I spent the dawn hours today with them, mostly trying to stay out of the way and taking pics.
#17 in my 38 by 39. Time is running short…