He's shy!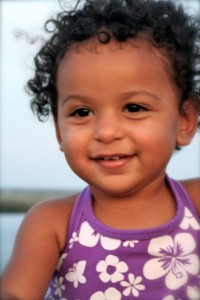 and a sweet little girl's crazy curls…
These made me smile today.
Linda lets me borrow her kids from time to time, to amuse myself from behind the camera. I love the open, unguarded faces of children. I love these particular children for their brown skin and laughing eyes, for the babytalk we share in Spanish, for the silliness they're learning from their mom.