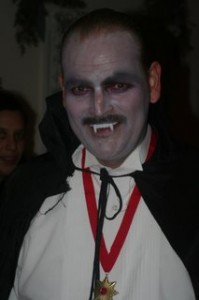 My brother Count Dracula, party host, keeper of backyard chickens.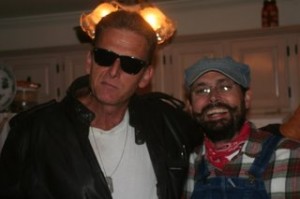 The other brother, trying to be The Fonz, with his buddy the choo-choo train engineer.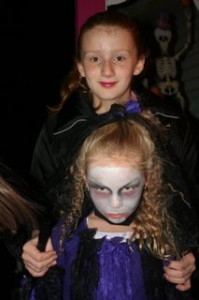 The pretty nieces. Anybody care to guess which little girl goes with which big brother? 😉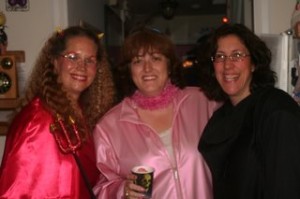 The in-laws: Devil Lady, Pink Lady and a friend-in-law whose name I should know but don't.
Halloween is such a non-event when you're a grown-up. It's nice to have a party to get dressed up for and be silly. Speaking of non-events (or of being silly), I have not seen a single trick-or-treater all day, except for a few at the office.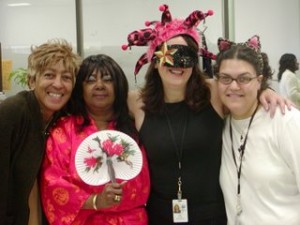 Sure, we got a lot done today….