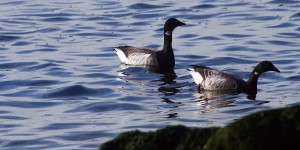 "If you can awaken inside the familiar and discover it new, you need never leave home."
– Ted Kooser

I don't know where my mind is at lately, but it's certainly not on the familiar. I suppose many people enjoy this season of rest from the outdoors and are happy to curl up on the sofa day after day, but I don't. I have cabin-fever and it's only early January. The routine of everday, the normality and sameness of it is making me cranky. I think it must partly be because there's been no real change in the weather since late October; I'd like for it to either be cold and snowy or to get on with Spring already! I'm in no hurry for the Spring, really I love winter, but this is not winter as I love it.

The boredom and crankiness I feel is the fault of my own lack of imagination, I know. Sometimes it's hard to find anything to be inspired about. Getting out on the weekends is the best thing I can do for myself, but the effect doesn't last long enough to see me through the week. Maybe I just need to eat more ice-cream or something. Who knows.

So. The birds in this pic are Brant. Familiar geese that winter on the coast. They breed in the high Arctic, and while they look an awful lot like Canada Geese, they don't have the white cheek patch or pale breast. Plus they're much smaller and don't spend their days on corporate office lawns. Are they familiar to any of you? Would you drive past them on the bay and say, "Just Brant"? I'm guilty… I do.