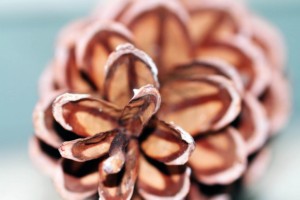 Walking in the woods or along the beach at any season reveals an endless variety of forms. Nature is full of delicate colors and intricate shapes – the mosaic of a butterfly's wing, the coordinated movements of a flock of birds or school of fish, the patterns of seashells, the architecture and symmetry of a beehive.
These patterns in nature captivate the naturalist and photographer in me. To those with an inquisitive mind, not content to just gaze in wonder, nature's complex patterns may provide the added appeal of mystery surrounding artistry.
"And while I stood there
I saw more than I can tell,
and I understood more than I saw;
for I was seeing in a sacred manner
the shapes of things in the spirit,
and the shape of all shapes as they must live together like one being."
Native American, Black Elk
Vicki left that quote on the comments to this post a while back. Also in the comments to that post, my brother Kevin made reference to the idea of the divine in nature which he reminds himself of by displaying a few found objects from nature on the shelf in his cubicle. He sees similarities in all apects of nature's design and believes that if you can't find God in a pinecone, you won't be finding Him in church.
– – – – – – – – – – –
A co-worker of mine also likes to display found objects from nature in her cubicle. She is a budding naturalist (whether she knows it or not, Linda!) and rather than seeking the divine in nature, I think the variety of co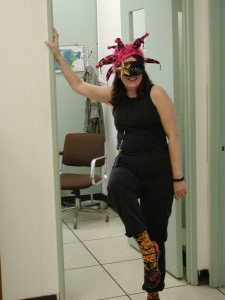 lors and textures are what most appeal to her. Linda is the Martha Stewart in our department, and generally serves as cruise ship director and party planner. She's good at what she does. She loves baking and interior decorating. She's also a bit…. I would call her ditzy, but that might sound mean… let's say instead that she is easily distracted. Vicki did a post about a particular food channel celebrity which contained a description that I think is hilarious and that I like to apply to Linda when her social tendencies are particularly annoying to me on a Monday morning – Linda prides herself on her advanced degree in tablescape architecture. (You'll just have to go and read Vicki's post before you'll understand the reference – go ahead, I'll wait 'til you're back).
So the other day I picked up the pinecone you see above from Linda's cubicle-top menagerie. Turning it over and round and round in my hand I noticed the pattern and turned to Kathy, who God-Bless-Her-Sits-Next-to-Linda, and remarked that it looked to me as if someone had actually taken a sharpie marker and drawn the design you see on each of the scales. Linda was only half-listening at this point, which is her usual state with any conversation. Kathy wondered aloud that anyone would go to the trouble to do this and I said that I thought that, yes, someone had actually gone to the trouble to design it that way. "Really?" Kathy asked. (Kathy and I talk this way all the time – on the surface very mundane, but we both know what we're really discussing). "Sure," I told her, "that's divine design at work".
At that, Linda's ears perked up.
"I love Divine Design! Candice Olsen is my absolute favorite! Her designs are so innovative and inspiring. Did you see the last episode when…"
Linda. Gotta love her.
– – – – – – – – – – –
If we keep our minds and hearts open to it, nature's creations may delight the imagination and challlenge our understanding of the world around us. How do these patterns develop? What rules or guidelines shape the world we live in?
What draws you to nature – the mystery or the artistry?