An Atlanta Audubon Society bird walk at nearby Panola Mountain gave us an excuse to check in with the Elf Orpine at Arabia Mountain…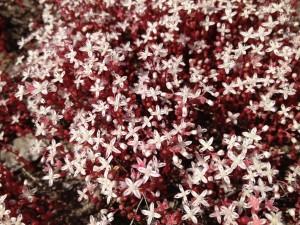 It was blooming, finally, that last weekend in March.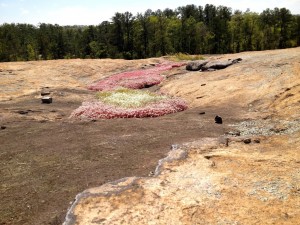 The wildflowers carpet the outcrop in pleasing patterns of pink and white…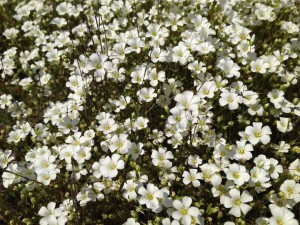 Sandwort was in full bloom, too!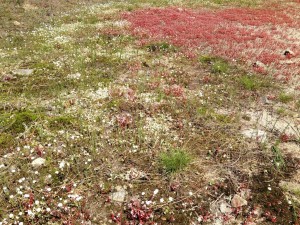 Enough soil accumulates for these neat little plants to grow…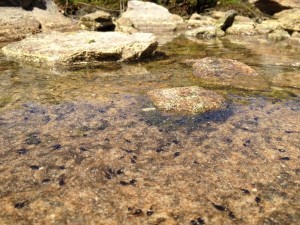 Enough water had accumulated in this one depression for baby froglets to grow! I hope they mature before the pool dries up…
Arabia Mountain is such a neat place; I can't wait to see what is has waiting at our next visit.