I made a late morning visit to
my brother's
house; I wasn't really expecting to find him at home, but
the welcoming crew assembled to greet me as I stepped from the car…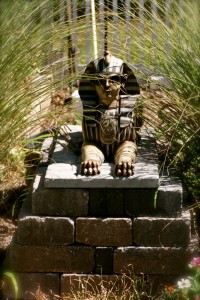 and the garden sentry was especially suspicious of my motives,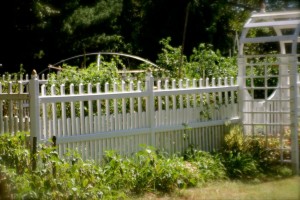 but look at the bounty he's charged with safeguarding!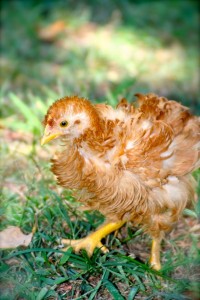 I nearly tripped over this young member of the pest control crew…
(what funny curly feathers, btw!)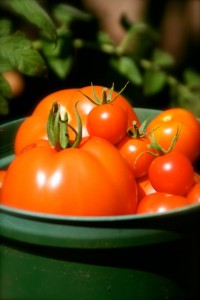 but this was my prize!
So Kev, those couple perfectly ripe tomatoes you thought the squirrels had stolen…
that was me!
; )