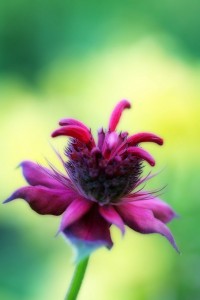 My dad was cremated with a dollar bill in his pocket; the same dollar he'd carried in his wallet for some thirty-five plus years. Being sure that dollar stayed with him, even then, was a meaningful act on the part of my brothers and I. A ritual we observed.
The dollar bill was something like a talisman to my dad. It had been given to him as a form of repayment by his first-born son, my brother Neil, sometime before he died as a child from aplastic anemia. My dad never was able to tell me what exactly Neil was repaying him for, without becoming tearful and angry, so that part of the story is lost to me. But I'd always understood the sentiment behind him carrying it in his wallet all those years.
I have a few such talismans myself; physical signs of relationships with people and places and experiences. Symbols of connection and reconnection, union and reunion with what is sacred to me. Carried in a pocket or wallet, worn around my neck or on a finger, secreted away in shoeboxes and drawers.
Parting with any of them would be difficult for me; each has its story, each is connected to some important event or place in my life. Each is the physical proof that I believe in magic; that I honor the ritual of rememberance.
To describe any of it or try explaining it would, perhaps, lessen the magic. Someday though, these keepsakes of mine will be found, and someone will wonder what they were about.
Think about the things you surround yourself with. Look on you and around you. Your closet, the jewelry box, your purse, your wrist, the desk where you spend hours each day. Much of what others might see as simple adornment or, heaven forbid, dust-collectors may really represent the power of love and rememberance. Tokens of an on-going connection, rituals of place and time and people.
I propose that we should choose one object from that treasure chest of memory and share it with someone else… best if it can be a person directly related to the keepsake. Dust it off and polish the memory… tell what it is that provokes your imagination so, tell why it has such power for you, tell what makes it magic.
😉