It's been a busy couple of days here that involved lots of picture-taking…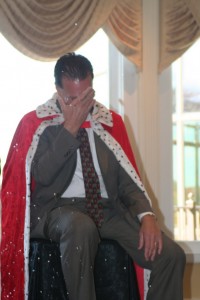 Thursday there was a retirement party for my boss, whom we thoroughly embarrassed for his 38 years of service with a cape and a crown and plenty of mostly-good-natured roasting… He's worked at social services for as long as I've been alive. Jeez.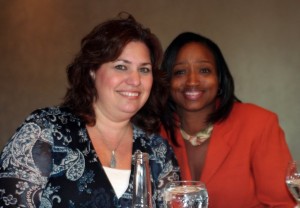 Nice was the time to chat with coworkers without the pressures of ringing phones. This is my friend Anne who works in personnel and makes sure we all get paid on time and Cathy, one of my favorite people in the whole world; she and I used to work together, then she got promoted and I got promoted and now we don't see much of each other anymore.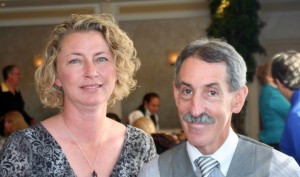 My buddy Pete and I; we're neighbors and got to work together for a short time last summer while I was assigned to the homeless services unit. He was transferred to my building recently, so I stop by his desk a couple times a week to talk birds and photography.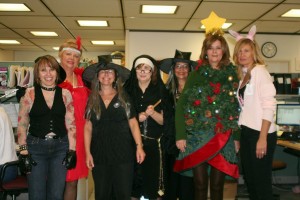 On Halloween morning, there was a parade of trick-or-treaters through the office. Click for a peek at the Christmas tree costume – I love it! Note person at desk in background actually trying to work…
😉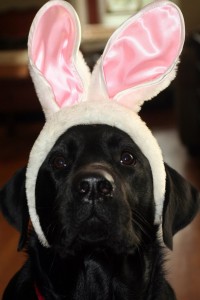 I had to bribe him for it, but Luka will do most anything for a Haloween treat!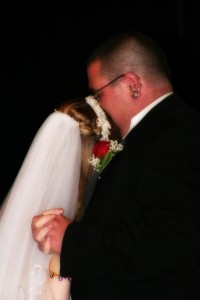 Finally, last night, there was a nephew's wedding to photograph. My camera needs a few days off, I think.
Now to catch up with comments and all of your blogs…