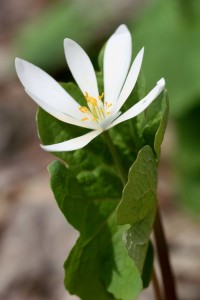 Books say improbable things about Bloodroot like that it blooms in colonies and that its seeds are spread around the forest by ants.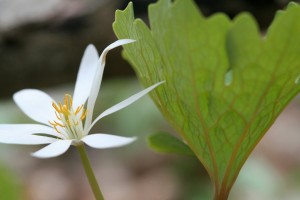 If the ants were doing their job, Bloodroot would be easier to find. The woods would be carpeted with it, like they are with Spring Beauties and Squill, now.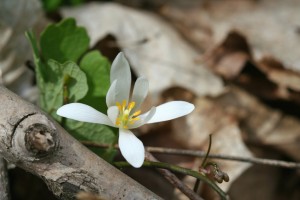 As it is, I have to get my knees muddy searching for it. If the forest faeries are feeling a need for amusement, they'll send a couple teenagers along the path to find me butt-up and nose-down in the shady leaf mold.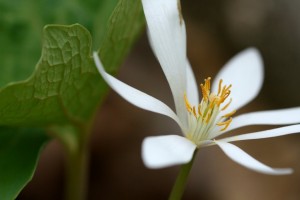 Pride and decorum be damned, there's only so many spring days to find Bloodroot. I'm glad to have enjoyed it for another year.