Just a couple things that tickled me from along the way…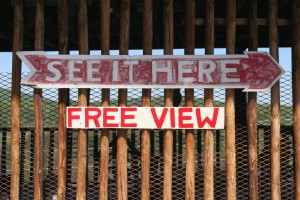 And you all tease me about NJ and its toll roads?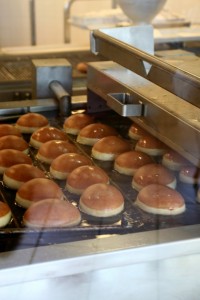 The particular pleasure of watching your fat expertly glazed at Krispy Kreme… ack… too sweet! And what's up with *waffle houses* and *biscuit houses*? And sweet tea? But absolutely no decent coffee anywhere within a 50 mile radius?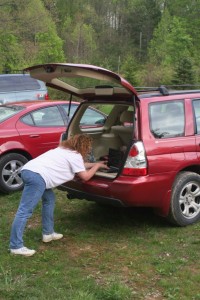 The mountain version of internet service, evocative of the days when two tin cans and a length of string constituted phone service… and the folly of hosting 17-some bloggers who were then forced to pirate a wi-fi signal wherever possible.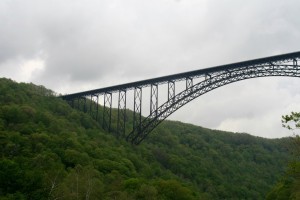 A *new* river that flows north. Backwards.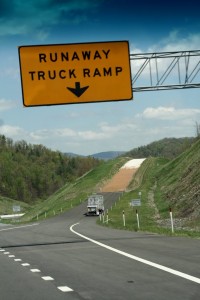 Right. We don't really do mountains in NJ. WTF?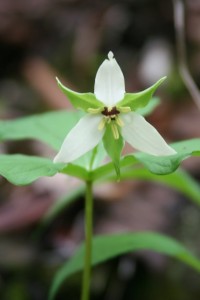 Rare red trilliums that are um… white? Or is it yellow? I have so many pictures of trilliums I've forgotten who's who. W. Virginia is awash in trilliums. They should better protect their flowered hillsides, I think.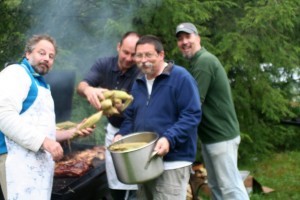 The whole Southern fascination with B-B-Q. I never got a look at the pit, but I'd be surprised if it wasn't made out of half an old oil barrel.

I think this could probably be an on-going list, as we all remember things…
Anyone?