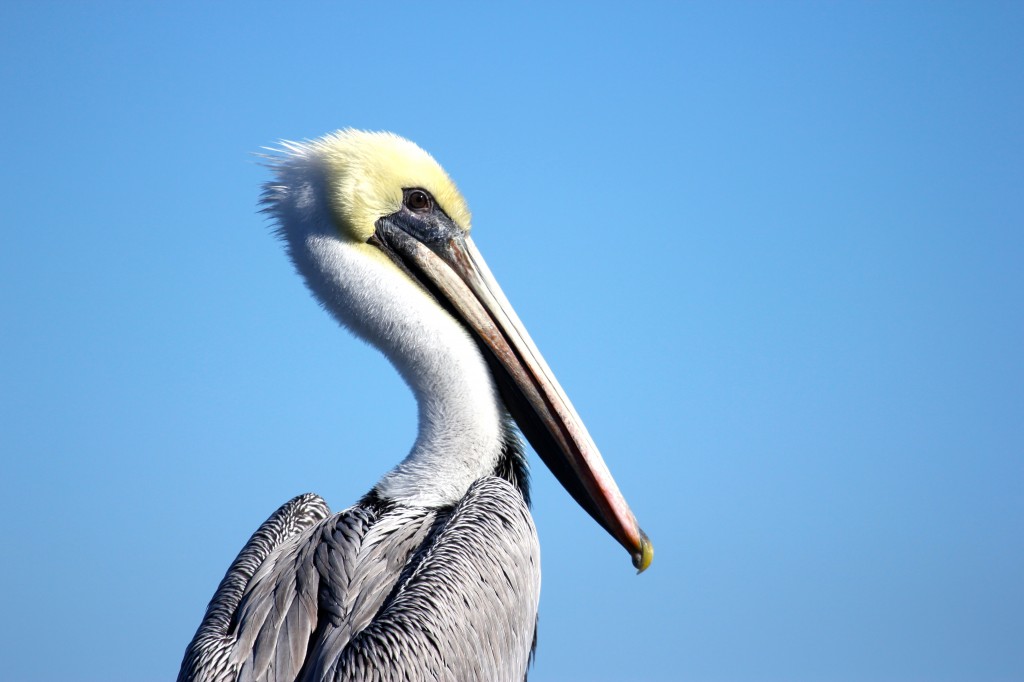 I give myself away as a tourist and a Yankee anytime there's a pelican about. I can not resist them or their prehistoric goofiness.

They're somehow both stately and silly… and seem to know that they improve any view.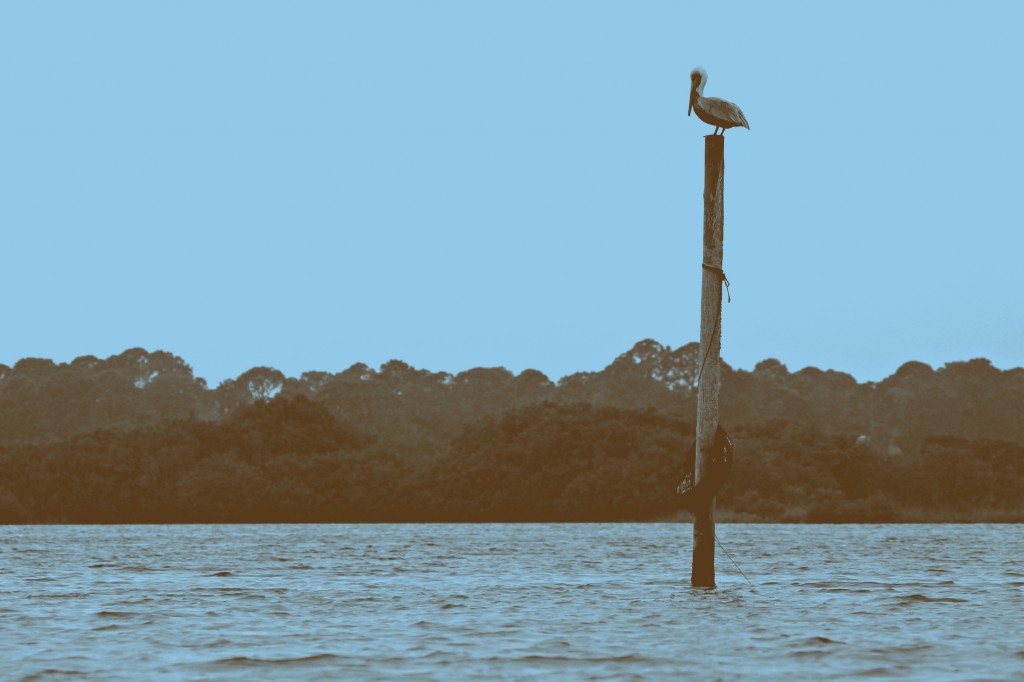 Pelican, piling, old tire.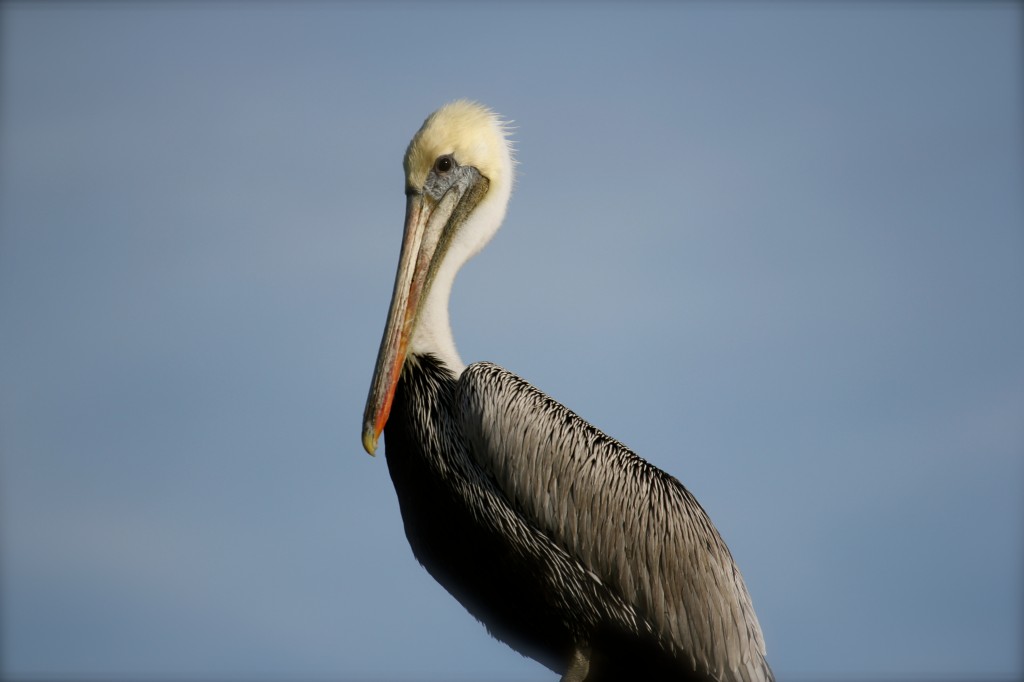 I know they're beggars, but how can anyone resist?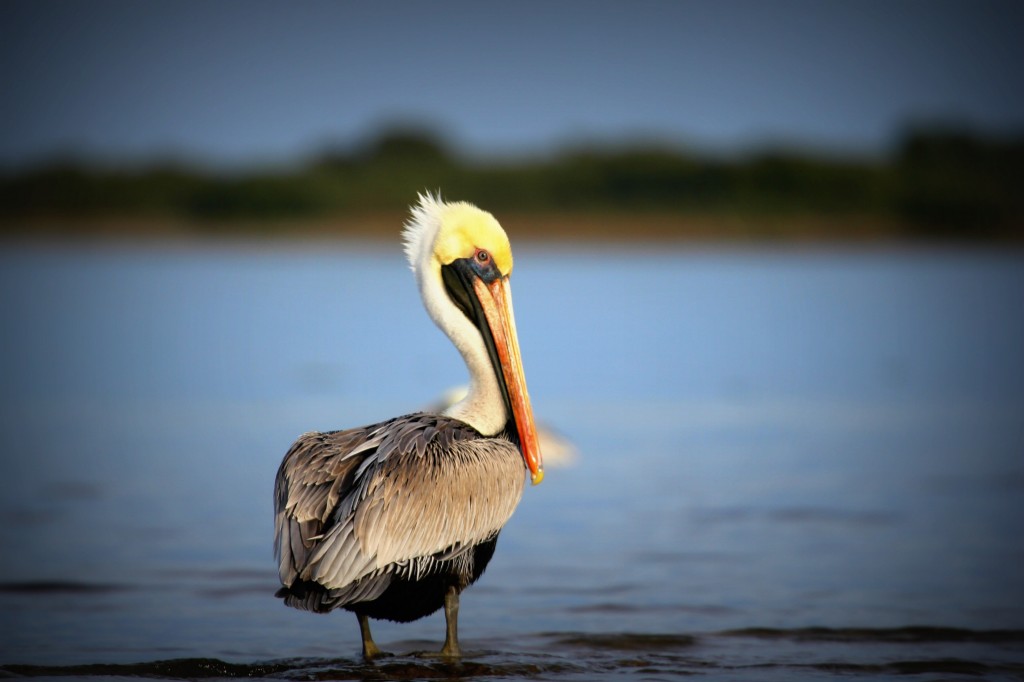 Can't you just hear him begging… "Please take my photo. You need at least a thousand more.  A thousand more photos of me!"
The Brown Pelicans of Cedar Key were very well documented during my time there. I'm thinking of producing a wall calendar.
😉
What bird can't you resist a photo of?