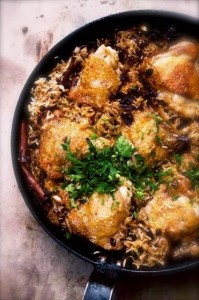 But it was so worth it!
I love this dish from "Jerusalem" as featured in the NY Times a couple months ago. It "feels" very complicated to make, but really it's not. That feeling comes mostly from having to buy a bunch of strange spices that look like something I'd find on a walk in the woods…
Next on my list of meals to conquer is Indian Butter Chicken. Anyone have a good recipe?