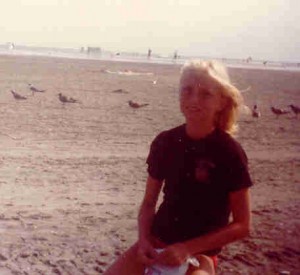 When I was a kid the last day of school and the start of summer vacation meant freedom. Being out of school didn't matter so much to me, but all of that free time laid out before me and its lack of resitrictions meant the world. There were days at the beach and camping trips in Maine and Florida, Girl Scout camp and afternoons at the pool club. But most of the time there was nothing but my friends from the neighborhood and our imaginations stretched to fill a summer's day.
Complaining of boredom or not knowing "what to do" was not encouraged by my mother. She sent me "out to play" and wouldn't expect me home until the streetlights came on. It was that way with all of us kids. We played in the creek, built forts in the empty field down the street, rode our bicycles and roller-skated, and ran through everyone's backyard playing *army* and hide-and-seek. I can remember mixing up *potions* from the orange berries of the firethorn bush and the red yew berries that grew beside our house – thank heavens none of us were brave enough to eat any of it. If we ran out of things to do, we'd play cards in the *cave* beneath the spirea bushes.
I understand that we live in different times, but has the world changed so much in twenty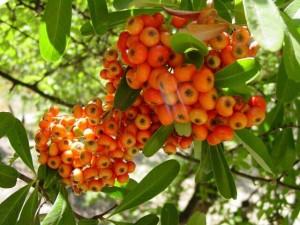 years or is it just parent's perceptions that have changed? My co-workers all send their kids to camp. The sad reality is that most moms work and aren't home to supervise. But even among the families in my neighboorhood, where all the moms stay at home, kids still go to camp for most of the summer. When they are at home, very seldom do I see them running and playing and getting into mischief. Why is that? Do kids not know how to play anymore without an adult directing them?
In "Last Child in the Woods: Saving Our Children from Nature-Deficit Disorder" (linked in sidebar) the author makes the assertion that time spent outdoors builds confidence in children and nurtures imagination and creativity. The greatest barrier that prevents parents from allowing their children the freedom to explore and play outdo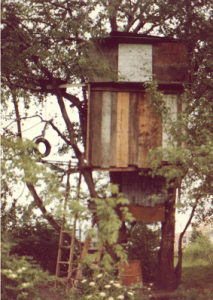 ors is fear. The author cites a study which found that between 1970 and 1990 the area around home that children were allowed to play in without direct parental supervision has shrunk to a ninth of what it had been in 1970. Only 36% percent of kids are permitted to walk or bike to school on their own. Are our neighborhoods so unsafe that we can't allow kids that one small freedom? If we schedule every moment of a child's day with play dates, and dance practice, and homework can we be surprised that they don't know what to do with themselves otherwise?

I treasure the memories of those summer days and feel sorry for kids growing up surrounded by so much fear of strangers and crime. I have to believe that my early experiences in the *great outdoors* just outside my backyard must have done something to create the love of nature that I feel now. I wonder if kids still have special secret places that they go to when they need solitude.