Every day I make "rounds" to the 7 or so sites that I'm responsible for; ideally I get to the beach first thing in the morning while the news is still current. Oftentimes, like any busy person, I just scan the newspaper's sections for stories I want to read further…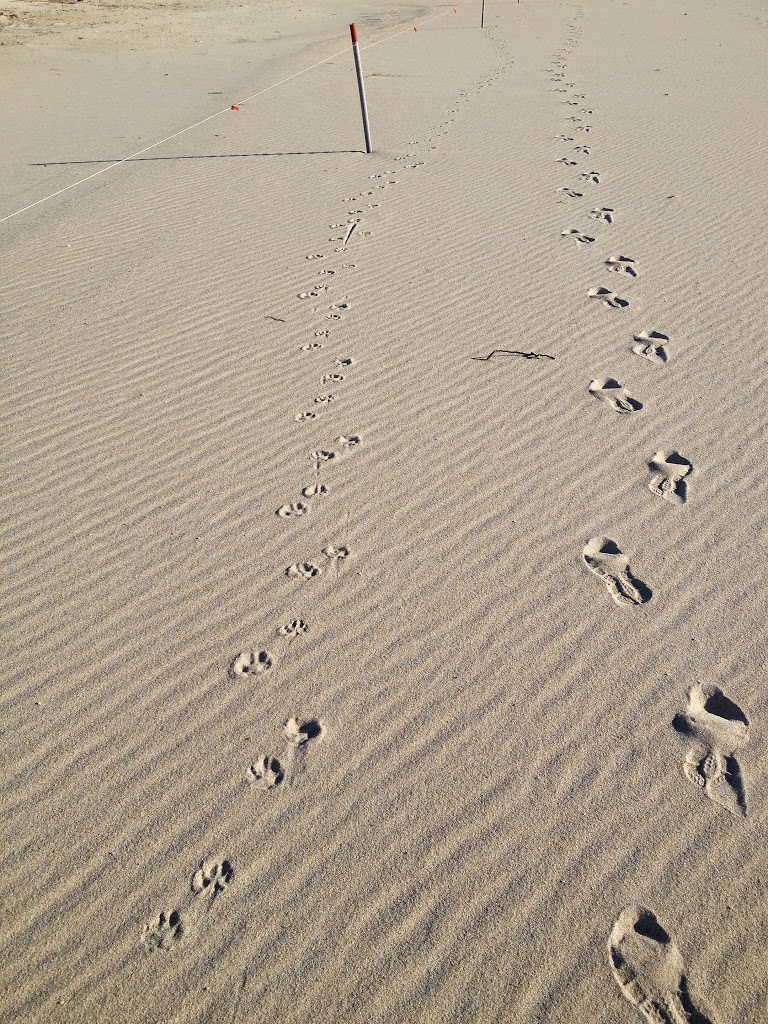 TRAVEL SECTION
This story was about a person and a dog breaking the rules. Dogs, even leashed and well-behaved ones, aren't allowed on most ocean beaches during nesting season. I read this story just about every day on every beach I visit.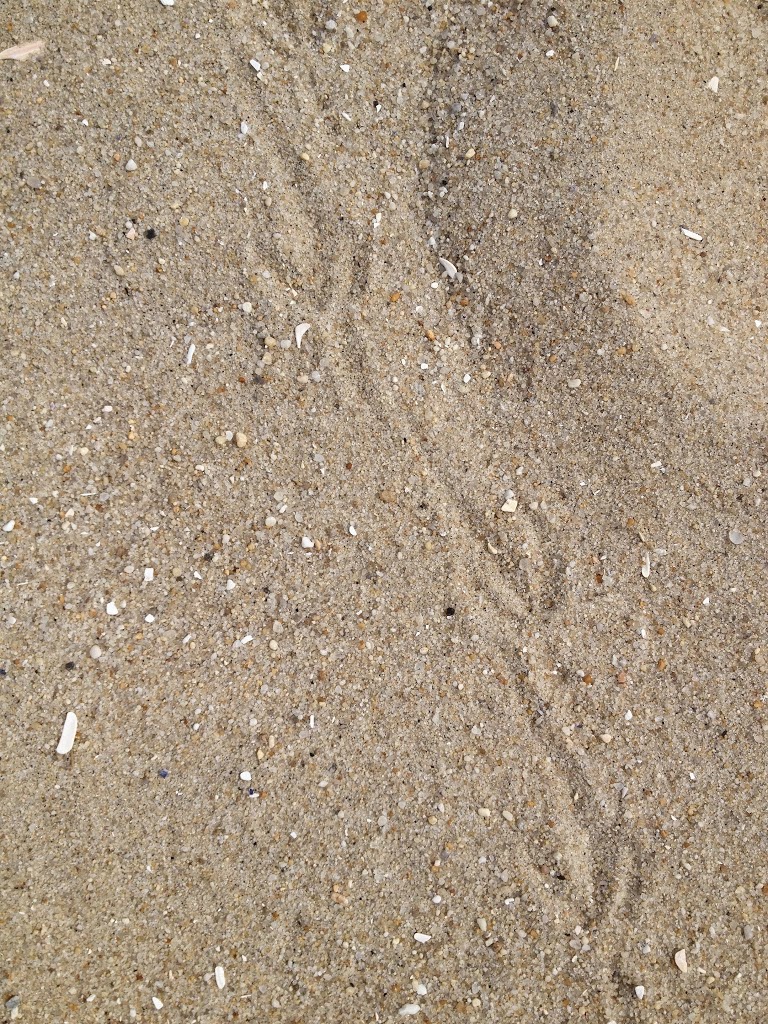 CRIME BLOTTER
The same old suspects here… crows, of course (I think!)
I've been watching a pair of Fish Crows at one site collecting nesting material for the past couple days… I was happy to connect the tracks I was seeing in the Rugosa Roses in the protected habitat to the Fish Crows flying past with sticks. The nearby nesting American Oystercatchers are not happy with this news, tho and chase them out of the neighborhood at every opportunity!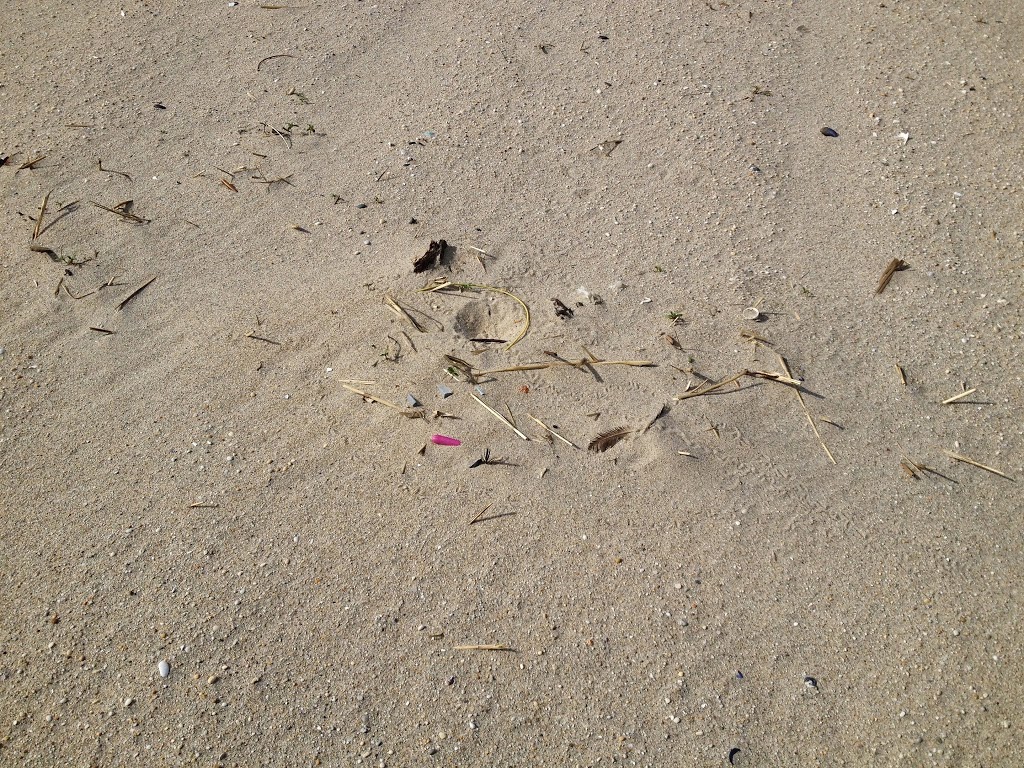 CLASSIFIEDS – SINGLES ADS
Headline news in Spring is all about who's available and where, right? I'm hoping to see this scrape filled up with Piping Plover eggs before very long.
Click to enlarge and see plover tracks!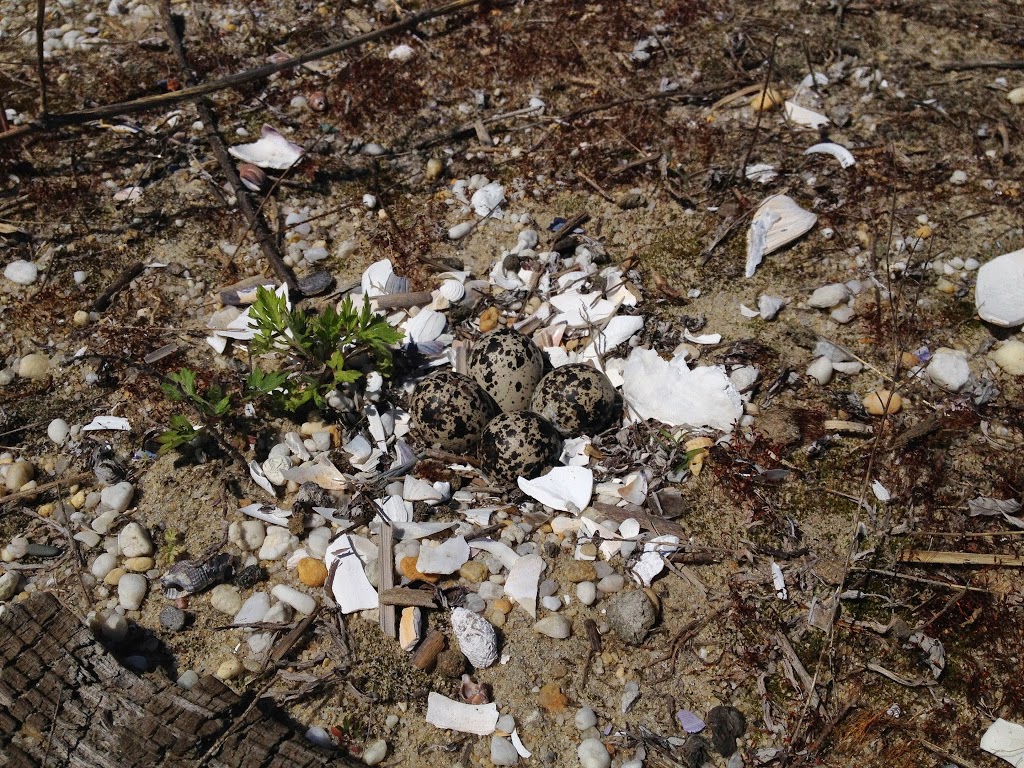 SOCIAL SCENE – WEDDINGS AND CELEBRATIONS
Weddings (and their associated baby announcements!) are the highlight of the daily social calendar published locally. All we beach-nesting bird people can talk about is who's expecting and when.
: )
This killdeer couple will be happy parents in 22 – 28 days.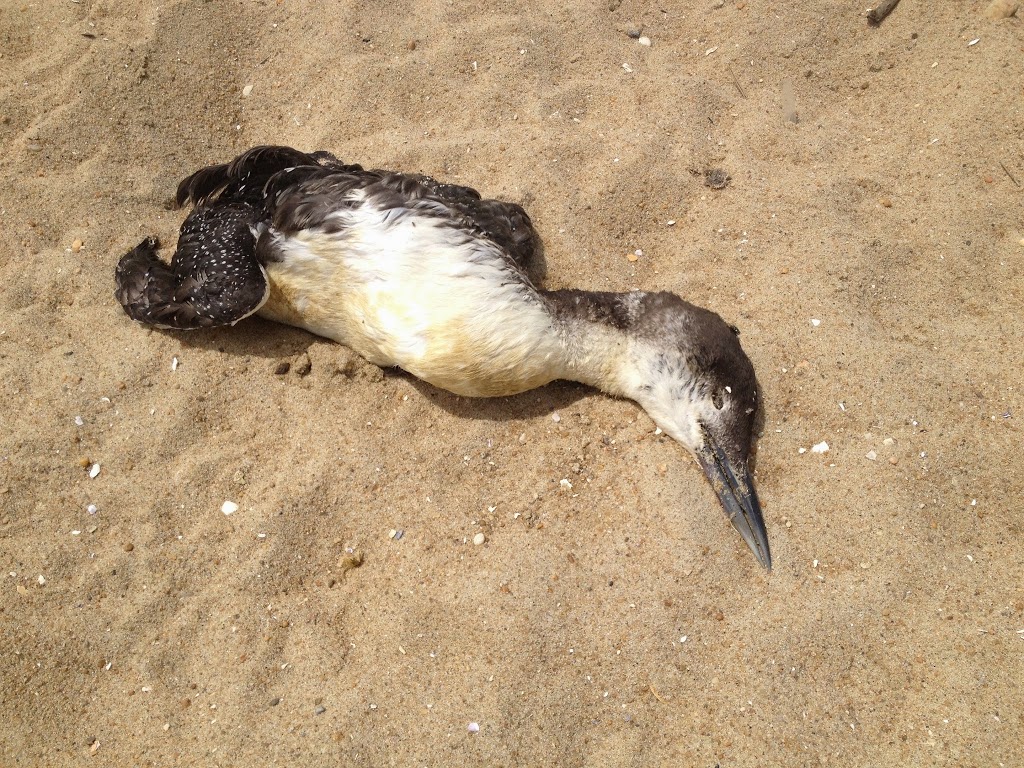 OBITUARIES
Death notices are published daily and should attempt to give significance and honor to the life lived. Many things that wash up dead each day are surrounded by mystery: a dead loon on the beach isn't necessarily strange, but how it ended up more than 300 ft. from the ocean wasn't mentioned in this headline.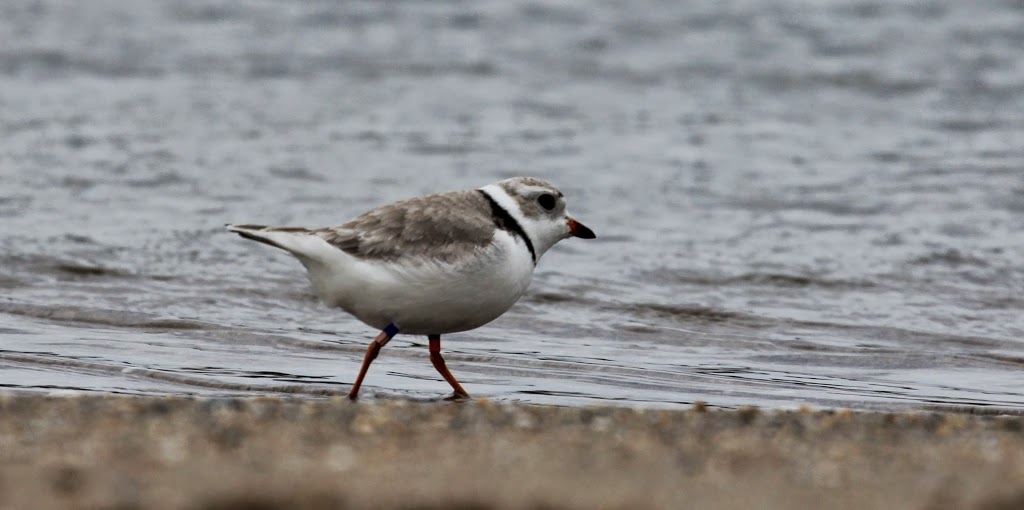 FASHION AND STYLE
Celebrity Piping Plover "Dexter" is sporting the latest in endangered beach-nesting bird bling… color-coordinated bands!
🙂
(I think I made my boss' day with this story plucked from the headline news!)
Stayed tuned…
*ALL PHOTOS IN THIS POST WERE TAKEN DURING THE OFFICIAL CONDUCT OF MY JOB TO MONITOR AND PROTECT BEACH-NESTING BIRDS, or, like a local fisherman has taken to calling it "as the official birdwatcher here".