I met the moveable feast of Spring a bit ahead of schedule; found it spread with sun among the mountains and laughed at my urge to escape the last bitter days of a too long winter.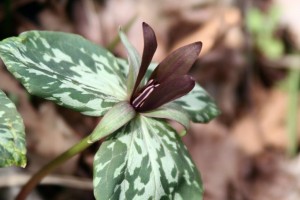 Where shade lies deep in hilly woodlands, trilliums were hurried to bloom in the unseasonable heat of an early March day.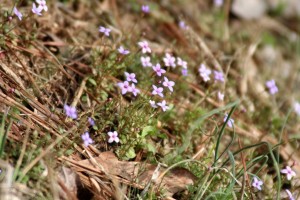 Patches of bluets frosted the early green of grass at our feet and tempted the eye of passing butterflies.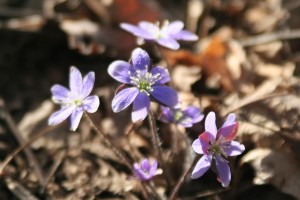 Among the leaf mold on rocky hillsides we found hepatica blooming and the promise of dogtooth violets in the dampness alongside the river.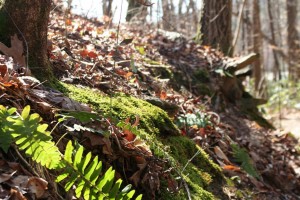 Lush ferns and mosses trailside hinted at the beauty that'll come later when the mountain laurel and rhododendron bloom above them.
With any luck, I'll find these same beauties closer to home in a couple weeks, with the same wonder and hope in my heart, reaching still for something beyond.
Spring… have you wandered to find it yet?
😉